Prototype
As an experienced prototype developer, the team at SPEC FAB knows how to take a product from initial idea through to final production. Prototyping is a critical step that can help save time, reduce frustration and save money when you're bringing a new product to market.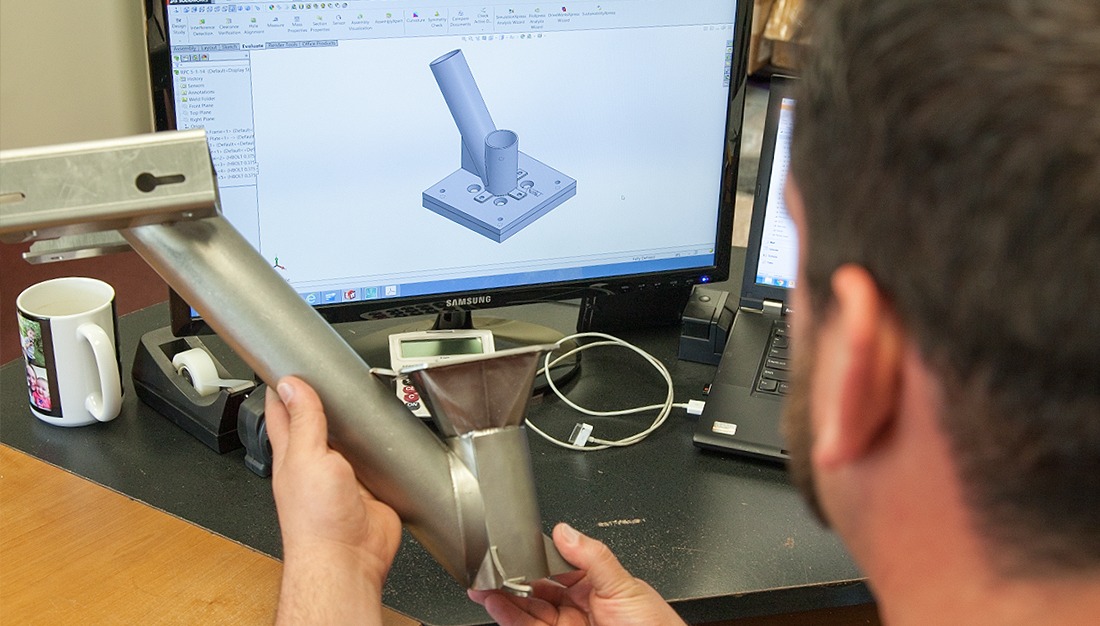 Our full-service job shop includes the latest cutting, welding, forming, and fabrication equipment. And, our fabricators are experienced at collaborating on prototypes with engineers, project managers, and end users. We've got the tools, the equipment, and the know-how to help you bring a part or product to life, and it's no problem for us to work on a single part, a dozen parts or even hundreds of parts. We're at your service no matter what quantity of parts you need.
In order to develop a successful prototype, we collaborate closely with our clients. We create 3D models using SolidWorks design software, we present ideas and we incorporate revisions to fine-tune the design along the way. Once we have a finalized 3D model, and corresponding 2D drawings, our fabrication shop swings into action and creates an initial set of parts for review. Only after testing and final approval do we move the part into full production.
Manufacturability is an important aspect of the prototype process so at every step we look at how the desired part will be built. Will it be formed or welded? What raw materials will provide the highest level of durability and the lowest cost? What equipment is necessary to create the part? Decades of experience in manufacturing and fabrication, paired with a highly trained team of engineers, project managers and fabricators who understand your business, allows us to work through these issues in advance and create prototypes that help our clients' ideas become reality.
If you're interested in learning more about our prototyping services, please contact us today. We look forward to working with you!