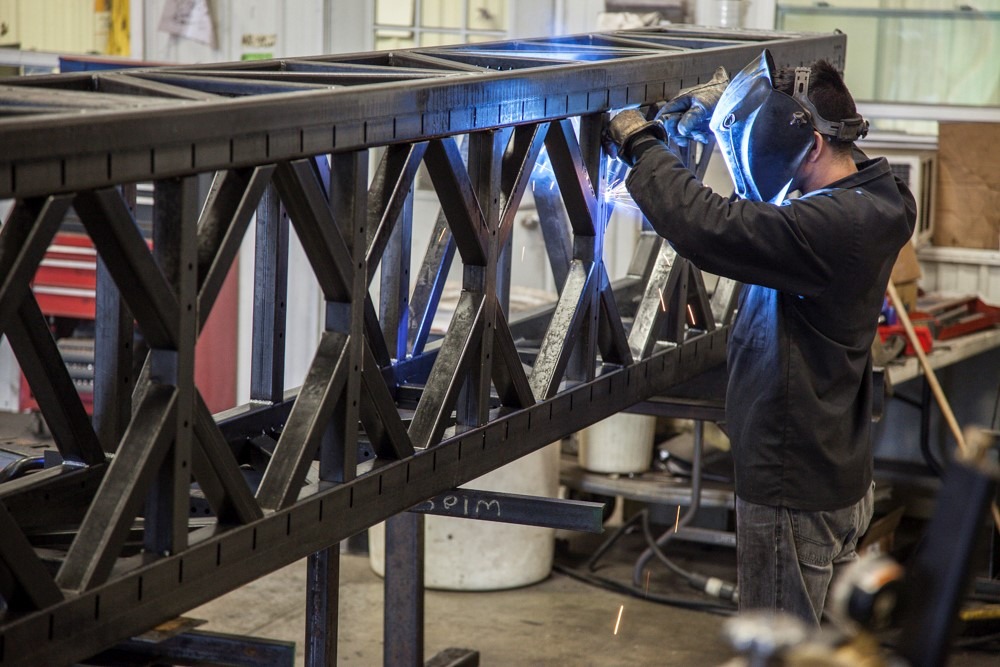 A Structural Steel Truss Fabrication Service For Tough, Complex Projects
Our PA fabrication service recently completed a complicated project – a structural steel trussing system used to support a complex industrial structure in a critical environment. Due to the complex nature of this project, our team mobilized quickly and collaborated closely with our client to deliver the project on-time and perfectly-executed. Read on to learn about the project and see photos!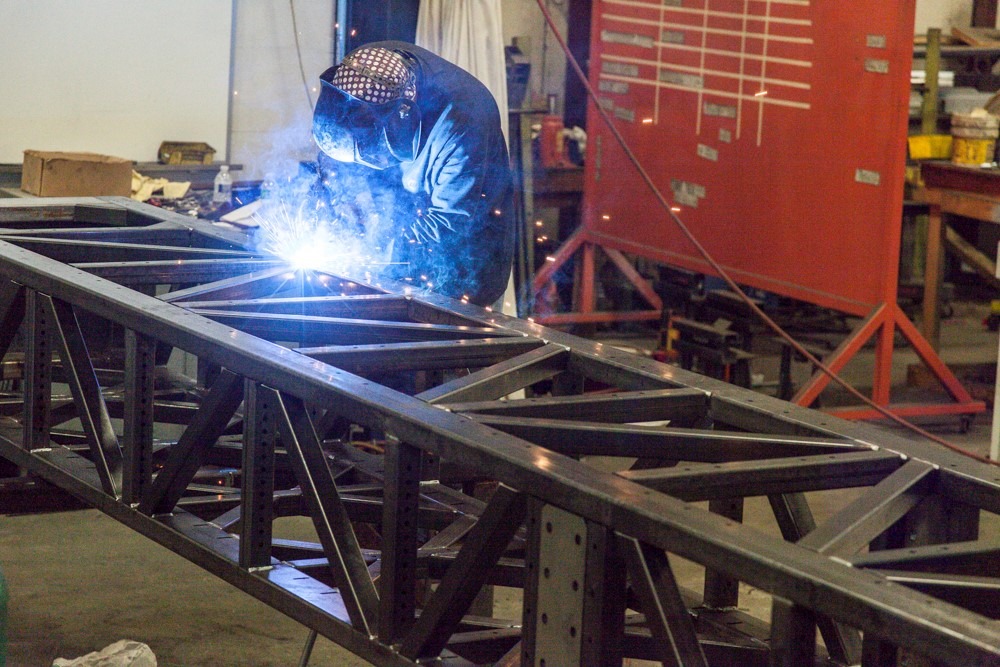 The starting point for this project was a client-provided CAD model. We used this model to create shop drawings based our anticipated fabrication plan for the parts and components necessary to complete the truss. By starting from the 3D model and creating our own shop drawings, we reduced the timeline and added efficiency to the fabrication process. Less back and forth meant faster delivery and a more accurate starting point for fabrication.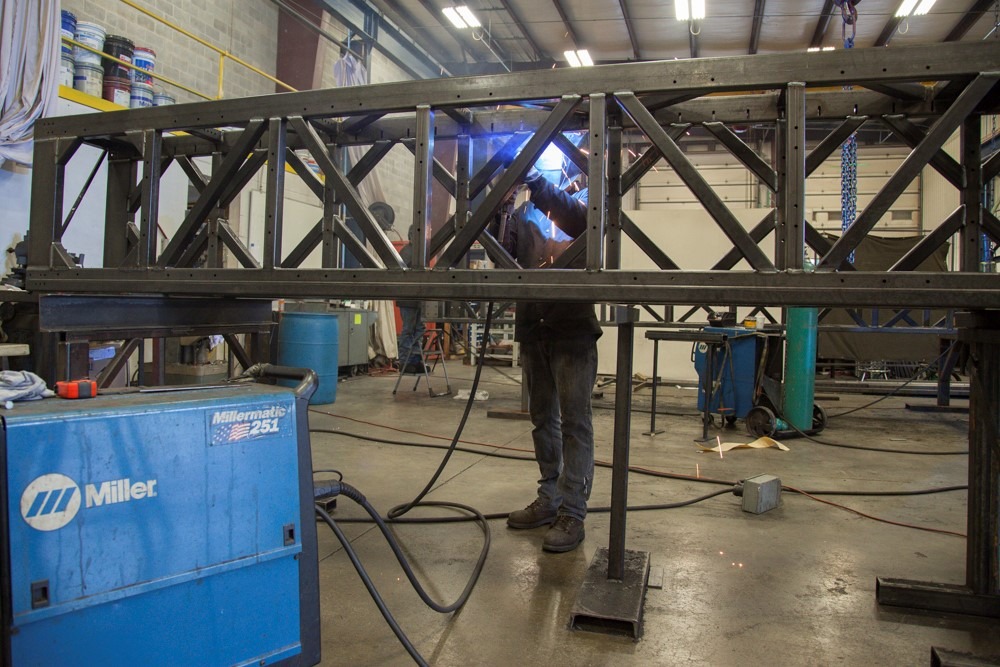 We used innovative manufacturing processes to make sure the truss could be assembled quickly, accurately and safely. Thanks to the latest in flat sheet laser cutting, 3d tube laser cutting, and machining, we created component parts that slid together perfectly and aligned correctly for final welding on the first try. Less sophisticated manual fabrication processes would have made this almost impossible. Our automated processes and 3D tube laser cutting system ensured a perfect end result.
The client required very precise tolerances, and the final truss assembly had to be perfectly straight in order to interface with other pieces when installed on-site. So we created a variety of jigs and fixtures to ensure that the build would exceed these exacting specifications.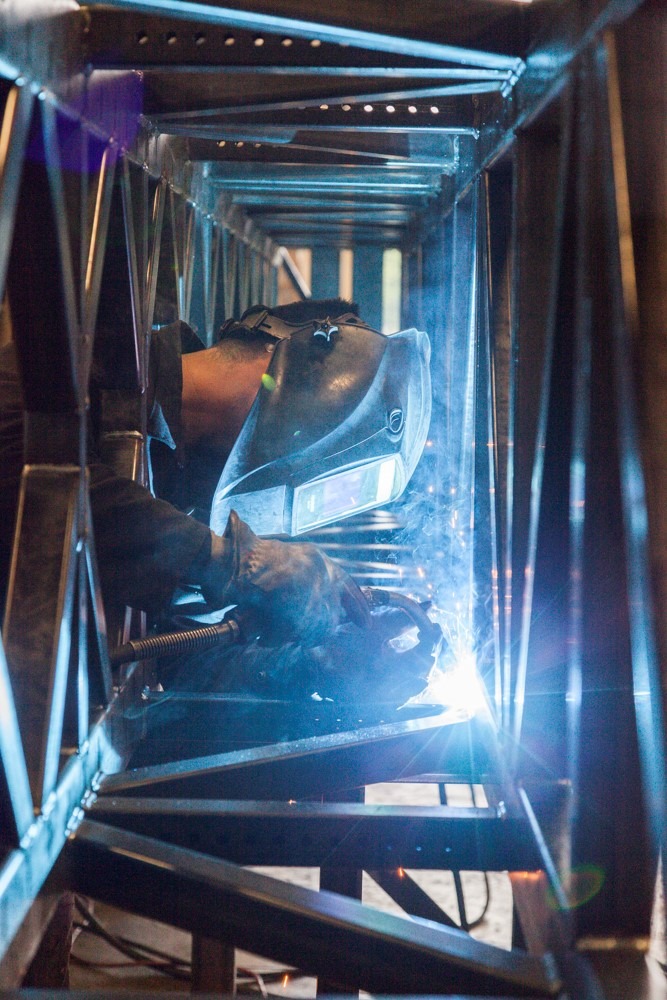 In addition to design, laser cutting, machining, and forming, our expert, AWS-certified welding technicians MIG welded every joint precisely. Ultimately, the final truss was blasted, painted and delivered to our client ahead of schedule and under budget.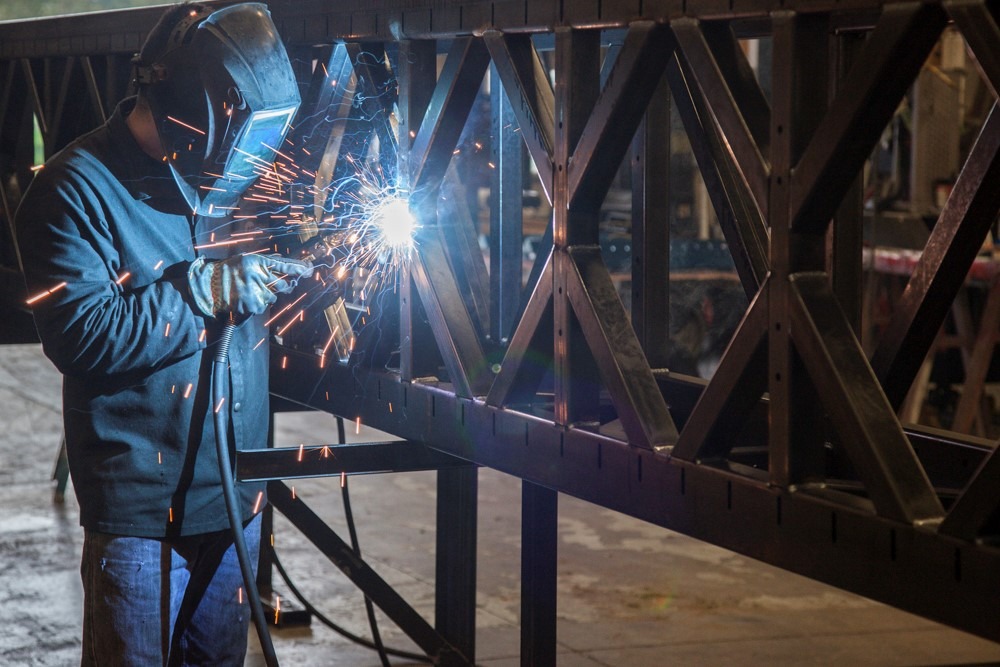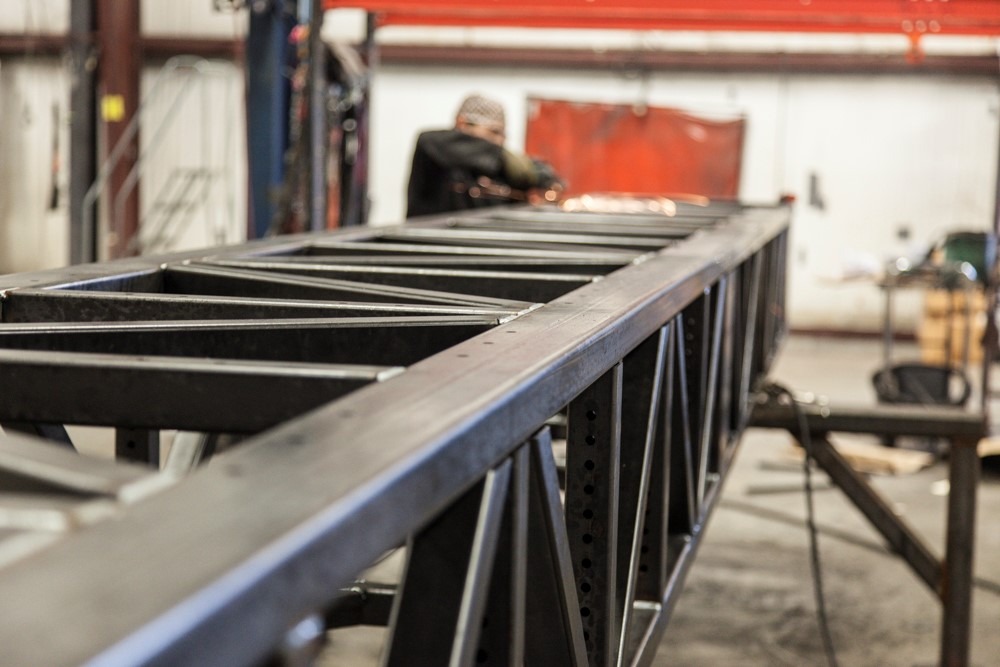 Thanks to smart planning, innovative fabrication techniques and an expert team, this complex project went smoothly from start to finish. So if you're looking for a fabrication shop that can handle a complex structural steel truss fabrication project, contact us today. We look forward to discussing your needs and learning how SPEC FAB can help!
Latest News
How Can We Help You?
Interested in learning more about SPEC FAB, our equipment and our precision fabrication services? Please contact us today.