Fabricating & Improving a Line of Mobile Vehicle Lifts
Our PA steel fabrication shop always looks for ways to work with clients who want to streamline their processes. Our ongoing work for a leading manufacturer of mobile vehicle lifts is a great example of how the team at SPEC FAB can help create efficiencies, improve processes, and ultimately deliver superior results for our clients.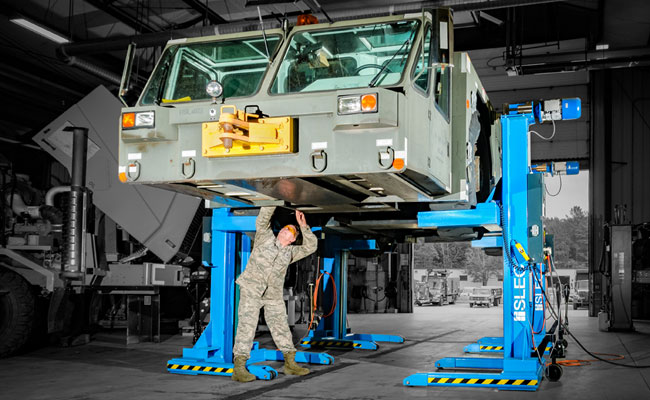 At the time we first began working with this client, they were buying their own materials, and then working with an array of vendors, including a millwright, a powder-coating shop, a cutting shop, a stamping company and more.
Because of these multiple vendors, and the inherent challenges of dealing with multiple contacts, schedules and supply chains, inefficiencies consistently cropped up.
Our welding and metal fabrication shop houses many of these specialties under one roof, so we could provide a single, accountable point of contact for the entire manufacturing process.
To start the relationship, we first used 3D modeling to create weld fixtures. We then worked with the client to develop a specific QC process to eliminate the potential for quality issues and rejected parts.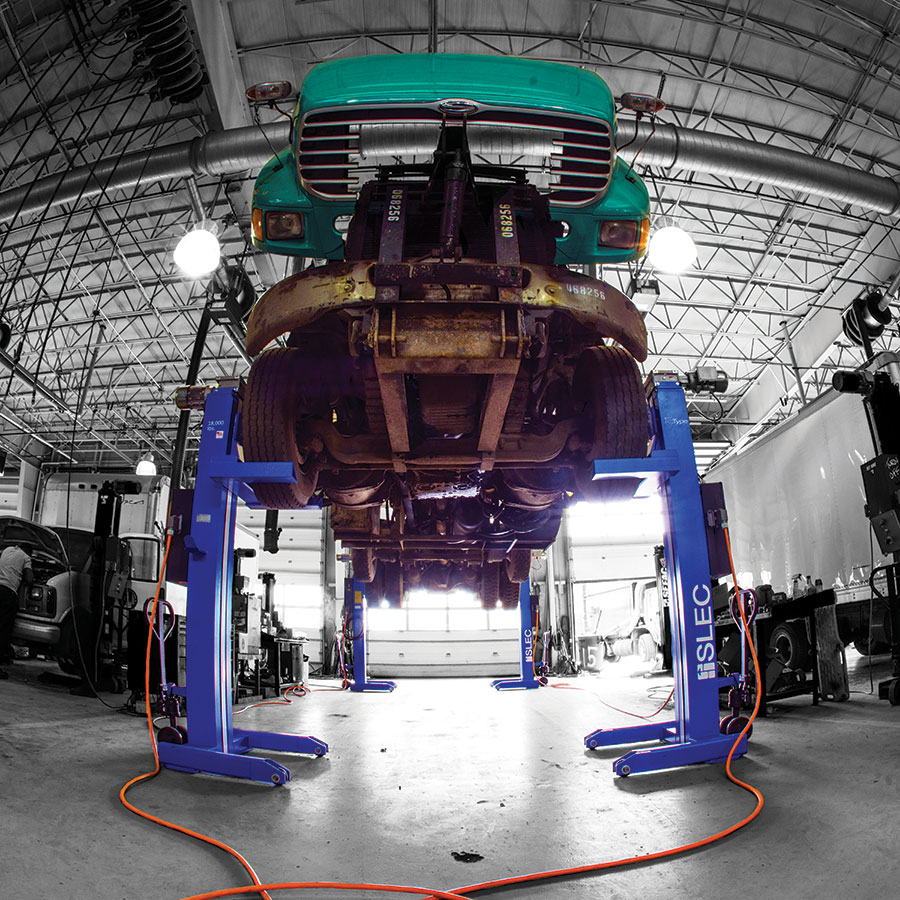 Currently, our team provides a single point of contact for the entire manufacturing process and delivers organized, palletized, finished parts that are ready for our client to assemble and ship to their customers. Processes we provide include:
Flat laser cutting
Tube laser cutting
Automated band saw cutting
Forming
Machining
Welding
Blasting
Power coating
SPEC FAB definitely helped improve this client's manufacturing process and end products. Here are a few examples of improvements we were able to help implement:
Longer life and better resistance to wear and tear thanks to powder coating instead of wet painting
Superior weld quality from certified technicians, with zero scrapped parts to date – down from a high of 30% rejected from the previous supplier
Lower cost means better margins for our client
More efficient process allows for faster lead times and delivery times
One point of contact eliminates aggravation and makes the process easy
This is just one example of how SPEC FAB can partner with our customers to help improve their products. If you're currently manufacturing a product using metal parts sourced from multiple vendors, contact us today. We'd be happy to chat about your needs and see if we can deliver a single solution that will help make your business stronger.
If you're interested in learning more about SLEC Mobile Vehicle Lifts, click here to visit their website.
Latest News
How Can We Help You?
Interested in learning more about SPEC FAB, our equipment and our precision fabrication services? Please contact us today.