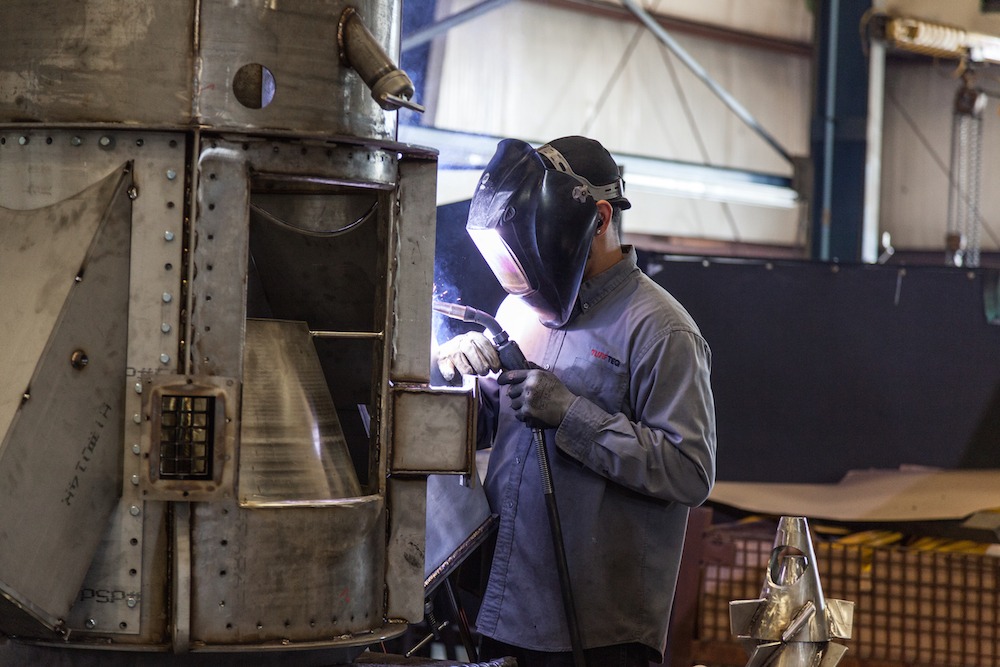 3 Great Reasons To Use Our PA Fabrication Shop
Whether you need an experienced metal fabrication shop to produce quality parts for your business or you're in search of a design team to bring your ideas to life, our team can help you from start to finish.
At SPEC FAB we offer custom solutions you won't find anywhere else. We like to say, "Our shop is your shop" and here are just three great reasons to consider our PA fabrication shop for your next project.
1. We offer custom design services.
At SPEC FAB we offer professional design services to help you make parts and products stronger and more cost-effective. Using SolidWorks computerized drafting software, we can create both 2D and 3D drawings of your parts before they ever go into production. With 3D renderings we can help you identify potential issues with your parts or products and come up with solutions that will make them better. Our team has years of fabrication experience so we can ensure your parts are built in the best way possible, taking accuracy and high-volume repeatability into consideration before your project ever goes to manufacturing.
2. A variety of top of the line equipment.
Your product speaks to your brand, that's why we use only top of the line equipment to yield high quality results. With state-of-the-art forming equipment like our Darley 200-ton x 10-foot press brake and CNC control, our parts will meet your specifications every time. We invest in technology like automatic back gauges and robotic welding systems to deliver accurate results and eliminate human error. Our top of the line equipment allows us to produce virtually flawless parts and the variety of machinery we have on hand means we can take on projects of all sizes.
3. We do more than manufacture parts.
At SPEC FAB we do so much more than forming and welding. Our team is with you from start to finish and we'll handle all aspects of production from design, prototyping and finishing to assembly, packaging and shipping too. We know your time is valuable so our goal is to make the manufacturing process as simple as possible. You'll save yourself time, money and headaches from dealing with multiple vendors when you choose SPEC FAB for your next project.
If you'd like to learn more about our capabilities or request a quote for your next project, feel free to contact us today for more information! Our team is happy to walk you through our process and discuss your questions and concerns. If you're looking for a PA metal fabrication shop that offers creative solutions, exceptional results and years of experience then just remember, "Our shop is your shop!"
Latest News
How Can We Help You?
Interested in learning more about SPEC FAB, our equipment and our precision fabrication services? Please contact us today.